THE FAR PAVILIONS MUSICAL
The Far Pavilions Musical premiered at the Shaftesbury Theatre in London's West End on 14 April 2005 and closed on 17 September 2005. The show received mixed reviews (see below).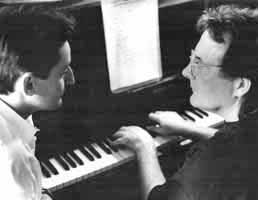 Starring: Ash - Hadley Fraser
               Anjuli - Gayatri Iyer
               Janoo Rani - Sophia Haq
               Koda Dad Khan - Kabir Bedi
Book and Lyrics: Stephen Clark
Composer: Philip Henderson
Original Adaptation: Michael E Ward
Additional Material: Michael E Ward & Gale Edwards
Musical Arrangements: David Braun-White
Set design by: Lez Brotherston
Costumes: Andreane Neofitou
Lighting: Peter Mumford
Sound: Rick Clarke
Musical Supervision and Direction: David Braun-White
Choreography: Piali Ray
Directed by: Gale Edwards


REVIEWS

Here are two contrasting reviews of The Far Pavilions musical.

THE GUARDIAN, 15 APRIL 2005 - By Lyn Gardner
Bombay Dreams meets Les Miserables in Stephen Clark and Philip Henderson's musical based on M M Kaye's romantic blockbuster novel set in mid-19th century India during the British Raj.

It tells the story of Ashton Pelham-Martyn, a foundling brought up as a servant-playmate to an Indian maharajah's daughter, who is restored to England and who, after a suitable amount of time on the playing fields of Marlborough, returns to India as a British officer during the disastrous Afghanistan campaign. In between being a hero he finds time to be reunited with his princess. A stern, blood-splattered Queen Victoria stares down over the proceedings looking not the slightest bit amused.

No, it's not high art, but it is not kitsch rubbish either, and to tell the truth I've had far more painful and unpleasant nights out watching Pinter plays. It works because Clark - who cut his musical teeth at the late, lamented Bridewell - is a superior lyricist, and while fitting 900 pages into two-and-a-half hours of stage time is a bit of a squeeze, Clark does it with considerable intelligence, matching the duality of the characters with the tensions in relations between India and England.

He manages to have his Empire and apologise for it too. Gale Edwards' staging is terrific too, boasting the kind of elegant, artless simplicity that you only get by spending millions. Add to that a clutch of first rate performances (Sophiya Haque and David Burt both seize their chances as the villains of the piece) and you have a West End musical that should be here to stay.
THE STAGE – 18 APRIL 2005 - By Mark Shenton
MM Kaye's bestselling 1978 novel The Far Pavilions, set amidst the early days of the British Raj in India and previously turned into a five-hour TV mini-series in 1984, now becomes a galumphing great Asian white elephant of a musical.

In condensing an epic (960 page) book into a lavish, through-sung stage spectacle, it's a bit like Les Miserables, with a bit of Bombay Dreams thrown in thanks to the occasional orchestral and choreographic nod to its north Indian setting (though without that show's sense of ironic fun).

But while the musical creative team includes Les Mis veterans like David Braun-White (musical supervisor/arranger) and John Cameron (orchestral scoring), Philip Henderson's music lacks memorable melodies but is instead mostly sustained on a tide of bland anthemic statements and syrupy ballads.

Stephen Clark's galloping, sometimes incoherent adaptation of the novel cuts across a great swathe of the first 25 years of the British Raj, playing out a dense and convoluted story against it of an orphaned Englishman who was brought up in India as a Hindu, then returns there as an adult to struggle with the conflicting claims of his identity and heart.

Clark's lyrics - with rhymes of the order of "British" and "skittish" - are hardly a delight on the ear. But Gale Edwards' production is, at least, a delight on the eye, with a ravishing set by Lez Brotherston, even if the revolve is a little over-active, and beautiful costumes from Andreane Neofitou, another Les Mis veteran.

The equally attractive, vocally powerful cast also contains several ex-Les Mis alumni in the principal roles. Hadley Fraser leads them in ardent, impassioned voice as the conflicted Ashton Pelham-Martyn, while Simon Gleeson plays his best friend and David Burt gives another of his hapless turns as the stock villain of the piece. As the two women in Ash's life - the very English Belinda and the Asian Princess Anjuli - Dianne Pilkington and Gayatri Iyer sing prettily and look even better. There is also strong support from Asian actors Kabir Bedi, Kulvinder Ghir and Sophiya Haque.